September 12, 2012
MAKScientific will attend the BioPharm America 2012 conference to be held September 19-21, 2012 in
Boston, MA USA. The conference fosters international biotechnology partnering and licensing opportunities.

August 21, 2012
Dr. Makriyannis inducted into the Division of Medicinal Chemistry Hall of Fame by the American Chemical Society. This honor was awarded for exemplary service to the Division, the Society and the field of medicinal chemistry through outstanding teaching, research and service.


March 29, 2012
Professor and Co-founder Alexandros Makriyannis honored for his contributions to medicinal chemistry by the American Chemical Society. Click here for details


March 14, 2012
Biogen Idec Takes Option to MAKScientific Program in Multiple Sclerosis.  Click here for details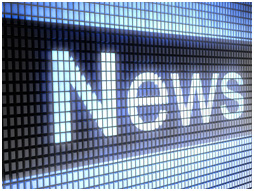 About the University of Connecticut
The University of Connecticut (UCONN) is a Carnegie Foundation Research University recognized for its cutting-edge scientific research. More than 100 research centers and institutes serve UConn's teaching, research, diversity, and outreach missions. Undergraduate, graduate, and faculty research at UConn drives business development and commercialization of new scientific discoveries.  UConn's Office of Technology Commercialization capitalizes on the state's investment in world-class facilities, research and people.  For more information, see http://www.uconn.edu/research.php.