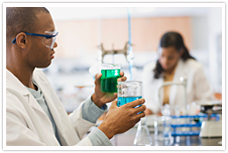 The information on this website is provided "as is" and MAKScientific LLC (also "Company")  makes no representations or warranties either expressed or implied including but not limited to the implied warranties of merchantability, fitness for a particular purpose or non-infringement. Further, the Company makes no representations or warranties of any kind as to the completeness, accuracy, timeliness, availability, functionality and compliance with applicable laws.
The content presented on the MAKScientific LLC website is presented solely for informational purposes. The site does not provide advice or recommendation of any kind and should not be relied on as the basis for any decision or action.
MAKScientific LLC shall not be liable for any damages or injury arising out of your access to, or inability to access, this site or from your reliance on any information provided herein. The Company disclaims any and all liability for direct, indirect, incidental, consequential, punitive, and special or other damages, lost opportunities, lost profit or any other loss or damages of any kind. This limitation includes damages or any viruses, which may affect your computer equipment.
Any links to other internet websites are provided as a convenience. MAKScientific LLC has no responsibility or control over the content or operation of such sites and shall not be liable for any damages or injuries arising from that content or its operation.
MAKScientific LLC reserves its right to alter, modify, substitute or delete any content of or may restrict access to or discontinue distribution on this site at any time and at its sole discretion.
Any comments or materials sent to this website or otherwise to MAKScientific LLC regarding this site will be treated as non-confidential and may be used without any limitations or payment by the Company and shall be considered its property upon receipt.
The content of this website is the property of MAKScientific LLC and is or maybe protected by copyright laws. No use of the trademarks, service marks, trade names, logos and/or products displayed on this site may be used without the written consent of MAKScientific LLC.
Any dispute arising out of or in relation to this disclaimer shall, if it cannot be solved amicably, be decided solely by competent courts of law in the Commonwealth of Massachusetts (USA).